The Encounter
not reviewed
E-mail this page to a friend
Moviemaking Quality:
Primary Audience:
Teens Adults Family
Genre:
Christian Drama
Length:
Year of Release:
2011
USA Release:
DVD: May 3, 2011
Relevant Issues
loneliness
couple on the verge of divorce
runaway teenager

Discover God's promise for all people—told beautifully and clearly from the beginning. Discover The HOPE! Watch it on-line, full-length motion picture.

Stumped about how to share your faith in Christ with others? Our EffectiveEvangelism.com site assists Christians in effectively reaching out to others with love and truth. Learn about the worldview of the people you meet, ways to share the gospel, read stories submitted by site users, and more.
sin and the Bible
Are you good enough to get to Heaven? Answer
How good is good enough? Answer


About JESUS CHRIST—Answers to frequently-asked-questions


Discover the good news that Jesus Christ offers


Do you understand God's Story? Take a multimedia journey through the Bible, from Creation to eternity. Hear and read an exciting summary of the Bible's most important records, in chronological order.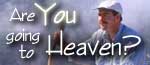 Are you going to Heaven? Are you SURE you know the answer this extremely important question? Or have you made some common wrong assumptions? Find out now!…
Featuring:
Bruce Marchiano … Jesus— "The Visual Bible: Matthew"
Jaci Velasquez … Melissa
Steve Borden … Nick
Nadia Alexieva … Semjase
Michael Anthony … John
Kass Connors … Officer Deville
Marc Davies … State Trooper
Danah Davis … Catherine
Madison Gibney … Kayla
Elizabeth Ince … Sadie
Monae Jackson … John's daughter
Landa Morgoeva … John's wife
Jamie Nieto … Hank

Director:
David A.R. White
Producer:
Bradley Dorsey … associate producer
Brittany Lefebvre … producer
Jay Allen Richardson … executive producer
Tom Saab … executive producer
Michael Scott … producer
Giovanni Sticco … producer
David A.R. White … producer
Russell Wolfe … producer

Distributor:
Pure Flix Entertainment
"I am the light of the world, he who believes in Me shall not perish."
Here's what the distributor says about their film: "Stranded in the middle of nowhere five strangers find themselves marooned in a deserted roadside diner. An arrogant businessman (Steve "Sting" Borden), a lonely single woman (Jaci Velazquez), a couple on the verge of divorce, and a youthful runaway all come face to face with a diner owner who serves them more than temporal nourishment. This genial host is a certain Nazarene (Bruce Marchiano), who knows all of their secrets and possesses the answers to all of their problems—if only they would trust him. It is a miraculous Encounter that will leave them all changed."
none
Sorry, no other viewer comments received yet. If you have seen this movie and would like to share your observations and insights with others to be posted here, please contact us!
---