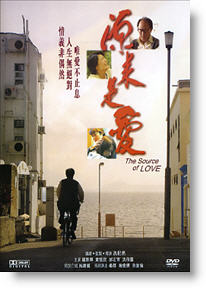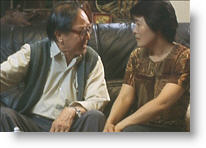 Relevant Issues
Should I save sex for marriage? Answer
How can I deal with temptations? Answer
How far is too far? What are the guidelines for dating relationships? Answer
What are the consequences of sexual immorality? Answer
SUICIDE
Suicide—What Does the Bible Say? Answer
If a Christian commits suicide, will they go to Heaven? Answer
DEPRESSION
Are there biblical examples of depression and how to deal with it? Answer
What should a Christian do if overwhelmed with depression? Answer
FINDING HOPE AND ULTIMATE ANSWERS
How do you know the Bible is true? Answer
What kind of world would you create? Answer
Are you going to Heaven? Answer
Teens! Have questions? Find answers in our popular TeenQs section. Get answers to your questions about life, dating and much more.
THOUSANDS OF EVANGELISM TIPS—Stumped about how to share your faith in Christ with others? Our EffectiveEvangelism.com site assists Christians in effectively reaching out to others with love and truth. Learn about the worldview of your audience, ways to share the gospel, read stories submitted by site users, and more.
I must confess that I enjoy watching foreign language films with English subtitles. I think it is because I still like to watch silent movies. The popularity of "Crouching Tiger, Hidden Dragon" has opened the door of acceptance to films from other countries. I welcome any opportunity to learn about other cultures and histories.
"The Source of Love" is a wonderful introduction to the difficulties that sometimes exist in sharing Christ in Asian-influenced countries. The story centers on a family that live in Hong Kong. It is a traditional Chinese family that is facing struggles that challenge the family's honor and their deep roots in ancestral worship. The son is a new believer. His father ridicules him not only for his belief, but also because he stutters. The father is a well-respected teacher and considers his son's speech impediment an embarrassment. This wall makes it difficult for the son to communicate with his dad on any level.
The father also faces the dilemma of being laid off, caring for a father in a nursing home and the temptation of turning to alcohol for comfort. Their daughter was pursuing her education in America. She struggles with bad relational choices and overcoming a drug habit. She returns home to sort life out and begins a difficult battle with depression. The daughter must also come to terms with an unexpected pregnancy, out of wedlock.
The story is realistic and fascinating. A strong subplot includes a brilliant demonstration of how forgiveness and eternity are found in ancient Chinese writing. The strong symbolism gives each believer that witnesses a natural framework for sharing his or her faith. I found the information extremely compelling, and it reminds us that we need to find natural bridges in our culture to share the Good News.
As the son in the family begins learning how the writing characters point to a redeemer for the entire world, the family learns the true source of love.
This motion picture was shot on location in Hong Kong. Stephen Shin did a tremendous job of producing and directing this feature film with Chinese actors. It is not surprising that "The Source of Love" has won 26 awards. It recently received the award for Best Evangelistic Film of 2004 and Best International Film of 2004.
The film does have some moderate violence, strong references to suicide and gang related encounters. It is not a movie for young children. It is, however, a great film for thinking Christians who are searching for substance in the midst of a very realistic world. I strongly recommend this film and challenge believers to take the time to view a brilliant portrayal of peace and forgiveness. The film is also being widely used for evangelism.
The DVD includes English subtitles, plus the voices in Mandarin and Cantonese, along with the option for subtitles in English, Simplified Chinese or Traditional Chinese. For more information on this film or to purchase a copy, see gnpi.org.
Violence: Moderate / Profanity: None / Sex/Nudity: None