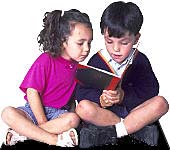 Translations: Arabic, Chinese Simplified, Chinese Traditional, Dutch/Nederlands, English, French, German, Indonesian, Italian, Norwegian, Portuguese, Spanish, Swedish

Welcome to the Kid Explorers coloring pages. We have provided special black & white print-out versions of each page. Have fun!

(Kids, if you have any problems with printing the coloring pages, be sure to ask an adult, or older brother or sister, for some help.)
Do you have a Web site? You have our permission to LINK TO THIS PAGE. Instructions and helps…

Technical problems? Please report them. Go…

For PERMISSION to use our coloring pages in school, Sunday School, VBS, etc., click here. For special permissions, contact us

Produced as a ministry of Films for Christ who brings you the ChristianAnswers.Net
Copyright © 1995, 2000, 2005, Eden Communications, All rights reserved.
---
More of our pages…
| | |
| --- | --- |
| | Kid Explorers HOME page - Don't miss our games, activities and much more. |
| | The Rainforest: People, Animals and Facts |
| | Which electronic games are fun and clean? Parents and kids, use our free eGame Reviews. |
| | Learn about dinosaurs and the Bible. |
| | Christian Spotlight on ENTERTAINMENT - Free movie reviews, games, cartoons, and much, much more. Make this your entertainment portal to the Net. |
| | Our recommended Christian books, videos, and software. |