Welcome to our coloring pages. Many can be colored on-line! We also provide printable versions, so you can use Crayons, markers or paint. Have fun! More pictures are coming.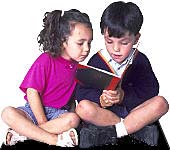 Multlingual coloring pages—14 languages
Arabic
,
Chinese Simplified
,
Chinese Traditional
,
Dutch
, English,
French
,
German
,
Indonesian
,
Italian
,
Norwegian
,
Portuguese
,
Spanish
,
Swedish
,
Tagalog
FREE LESSON PLANS
Use our coloring pages to teach. See our lesson plans for school, VBS, Sunday school, home school and more! Includes content, handouts, quizzes, and reinforcement activities -
all FREE!

Files marked ".pdf" will produce the highest quality result on your printer. To open these files, you MUST have Adobe Acrobat Reader (free) properly installed on your computer.
God's Creations

Dinosaurs

Coloring Through the Bible
The Bible is full of great, true stories! Explore some of the major themes of the Bible—from Genesis to Revelation (beginning to end). The Bible is God's amazing communication, telling us about Himself, His creation, His love, His justice, and His ultimate return.
We grant generous reproduction rights for use of our coloring pages in school, church, Sunday School, VBS, missions, homeschools, etc., see details.
---