In limbile: engleză (english), arabic, chineza, chineza tradițional, olandeză, franceza, germana, indoneziana, italiana, norvegiana, portugheza, spanioa, suedeza, tagaloga (filipine)

o lucrare de
Films for Christ
Bine ati venit pe site-ul paginilor de colorat "Copiii exploratori." Multe din cele 57 de imagini pot fi colorate on-line si apoi tiparite (in culori, daca ai o masina de copiat). Am pregatit de asemenea versiuni speciale tiparite alb-negru pentru fiecare imagine, in caz ca ai dori sa folosesti mai degraba creioane, markere sau acuarele. Distractie placuta! Va pregatim si alte imagini.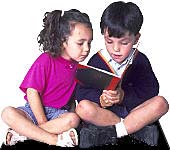 Click to download reader
Need help
with Acrobat files?
Files marked ".pdf" will produce the highest quality result on your printer. To open these files, you MUST have Adobe Acrobat Reader (free) properly installed on your computer.
Creatiile lui Dumnezeu

Dinozaurii

De colorat prin Biblie
Biblia este plina de povestiri adevarate grozave. Studiaza cateva dintre temele importante ale Bibliei-de la Geneza la Apocalipsa (de la inceput pana la sfarsit). Biblia este mesajul uimitor al lui Dumnezeu, in care ne spune lucruri despre El, despre creatie Sa, despre dragostea Sa, despre dreptatea Sa si despre a doua venire a Sa.
We grant generous reproduction rights for use of our coloring pages in school, church, Sunday School, VBS, missions, homeschools, etc., see details.
---
More of our popular pages…
---
Technical problems? Please report them.
Kid Explorers™ is produced as a ministry of Films for Christ who brings you the ChristianAnswers.Net, PO Box 1167, Marysville WA 98270-1167, USA
Copyright © 1995-